Right joke for TODAY.
Ermm, harga petrol naik lagi. I'm not surprise if the next couple of months it will increase some more.. :(
While i was clicking the mouse and browsing the net, I saw this.. :
What the petrol price increase means...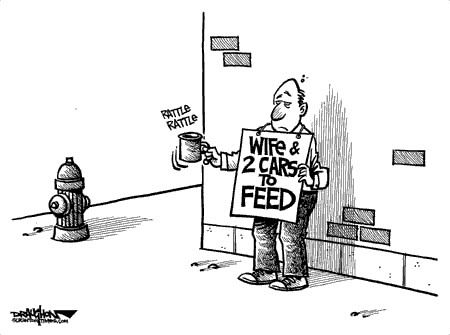 source : malaysia-today.net
Hhahaha! You're
RIGHT!
p/s : Maybe I'm still lucky, I don't own even a car. What i have is just a cool and a petrol-saving scoot.. *smile*