A weekend at Genting!
Woohoo.. a tiring weekend. My uncle brought his family to KL, school holiday vacation with his wife and his 2 kids.. :) Yah! Staying at Bukit Bintang area.. we need to be patient especially when time to look for parking space. One more thing.. JAM! argh! We stucked in the jam for 2 hours at Bukit Bintang. Everyone in the car started to become impatient. I tried to ignore my tiredness and started judging those weird lifestyle at Bintang Walk. hehe! Weird dress.. weird shoes.. weird hairstyles.. weird.. weird weird aliens!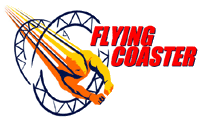 Saturday morning, brought them all to Genting Highland. We drove to Genting Skyway before we reach First World Hotel using Skyway Cable Car. Woooo! We queue for 1 1/2 hours for our turn. Pew! Haha! I salute my two lil' cousin.. they didn't feel tired at all. We played some indoor and outdoor theme park games.. but the one that attract me much that time was the '
FLYING COASTER
'. I dun have the opportunity to try. I dun wanna queue for another 2 hours for that! :(
I thanked God.. for that enjoyable moment with them!