Today's to do list.
Today, I do web updating for my company. Nothing much actually, just adding 3 press release of new products. What product?
GECUBE ATI Display Card
, which cost you about RM1.8K, just for
a computer graphic card
! I'm not into a high-end computer stuffs.. That is why I'm still using a 1.3ghz Duron-powered machine. Gud enough for me to surf and to update
my blog
.
---------
Hey! You know what? This table fan (pic)
KEEPS ME ALIVE
everyday in the office. Why? Don't ask me why!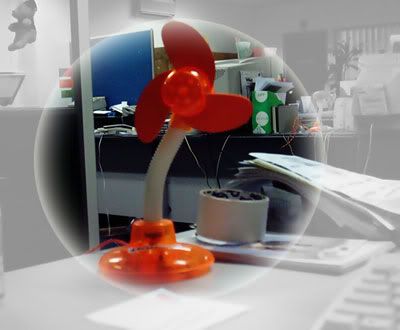 ---------
p/s: Where you gonna go?
Salvation
is here.. *peace*