Windows Vista ( codename Longhorn)
Windows VISTA
which is formerly known as
WINDOWS CODE NAME LONGHORN
will be arrived in 2006. Now Windows Vista is still in its beta 1 test run.
Neowin.net



"The big news, of course, regards when testers will be receiving access to Beta 1. Microsoft recently invited the first round of private testers into the Windows Vista beta, and many have emailed me, wondering when they'll get download access. Microsoft told me that technical beta testers, MSDN subscribers, and TechNet subscribers would all get access to Beta 1 starting today."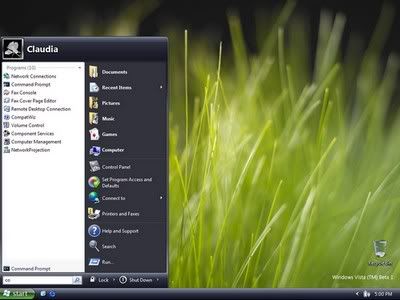 More screenshots
I'm still wondering the minimum requirements for Windows Vista, since the Microsoft haven't stated those info. Hopefully I can still run the beta test on my PC.. heh! Another version of OS with cool UI! Looks nice isn't it? Consider a Windows Vista instead?