COOL STUFF, YA.
Yo! This stuff is cool, man!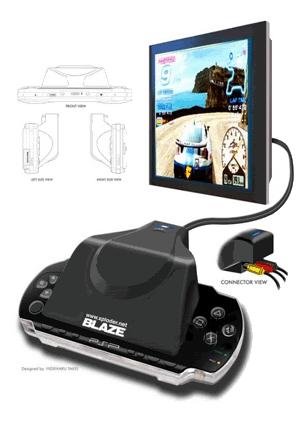 via
http://www.pspfans.net/

Fire international today announced the imminent release of the most anticipated and innovative PSP accessory available; the Blaze PSP to TV Projector.

The PSP to TV Projector connects a PSP to any TV, LCD, Projector or Plasma screen with AV connections.

The PSP to TV Projector clips neatly to the top of the PSP, and requires NO internal modification to the console. Within seconds, your PSP games, UMD Movies, Music and Photo's are displayed on your TV!

PS Portable, I'm in love.